Our brilliant braid designs on handcrafted products re?ect the beautiful moments we share with our pets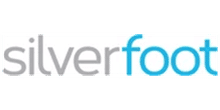 Boofy's Best for Pets is proud to carry Silverfoot in Albuquerque, New Mexico. Established in 1992 making human and pet gear. Now, though we still love to make products for humans, we mostly make products for pets. Our braid designs define us. Some of the original patterns are still going strong.
Squamish, British Columbia, is where we live, love, create and play. It's where the Sea-to-Sky highway leaves the ocean on its journey north into the wild and wondrous places beyond. If you sense our connection to the natural world in our braid designs, it all starts here.
Each passing year our promise is to create beautiful and useful products that speak to the authentic experiences we share with each other and the animals we love. We are so very grateful for the support we have enjoyed and continue to receive.
Dog Product
Dog Clip Collar
Martingale Training Collar
Dog Leather Collar
Dog Leash
Soft Pull Harness
Bottle Opener - Dog
Cat Product
Cat Harness
Cat Collar Breakaway
Kitten Collar Breakaway
Come visit our pet supply store in Albuquerque, New Mexico specializing in quality food, treats, services and supplies for Cat, Dog and Small Pets.